FY2021

Together we find the light to build the road ahead. Every day in 2021, we witnessed perseverance, talent and strength to create solutions and opportunities for all. Without access to opportunity, everyday life in many Southern states can be an uphill climb. It may come in the form of poverty, food insecurity, racism and access to opportunity.
Why We Take A Holistic Approach
Healthy Communities
Communities must have clean, safe water; healthy, fresh food; access to the capital necessary for stability and to thrive.
Healthy Businesses
Locally owned small businesses create good jobs and dollars that stick, increasing a communities' well-being and prosperity.
Healthy Families
Families that live in communities that meet their basic needs and opportunities to grow will reinvest in their community.
2021 IMPACT
6810
Communities
Served
3420
Businesses
Served
$70.04 MM
Dollars
Lent*
$770.4 MM
Dollars
Leveraged
The Road Ahead
Side-by-side
Indian Creek Youth Camp needed a certified water operator. Ben Copley and CU's Annie Chiodo worked side-by-side to meet that need.
A Sign of Hope
Amanda and Melvin Khanga saw a sign. It led them to Communities Unlimited and building wealth for their future.
Serving as a Catalyst
Samantha Goyret founded the Northwest Tennessee Local Food Network to serve as a catalyst to create a local food system.

READ MORE

No Farmers, No Food Sowing The Seeds
Farmers don't often think of themselves as business owners. Farming is a way of life, not a business you can leave for a vacation. Many small-scale farmers were not included or thought of as part of the Paycheck Protection Program (PPP). Communities Unlimited called on the farmers they had worked with to make locally grown produce accessible to food deserts.
READ MORE
New Partnerships New Office, More Opportunities
Communities Unlimited held the grand opening of our office in Amarillo, TX, to serve the Texas Panhandle, an endeavor made possible by new partnerships with the Amarillo Area Foundation, area banks and local philanthropists. The office will offer small business consulting, community sustainability and environmental services—a first in Communities Unlimited history.
READ MORE


Urban Heights Investments, LLC Breaking The Cycle
Urban Heights Investments, LLC is owned and operated by Doshon and Latisha Johnson. They were born on the north side of Amarillo into generational poverty. They started their own business to create jobs, reinvest in the community and break the cycle.
READ MORE
Cocina On The Go Pivoting On The Go
Anna Lisa Ramos knew she had to reinvent her business to not only survive the changes brought on by COVID-19. She pivoted her business from catering to a food truck because of a small business loan from Communities Unlimited.
Water in the
Texas Panhandle
Shamrock, TX, located in the Texas Panhandle, needs to update its water system. The project is expected to cost over $40 million. They started by having Communities Unlimited do a rate analysis.
Sewer Service
for Magnolia
With funding from the Rural Community Development (RCD) Program from HHS, Communities Unlimited assisted the City of Magnolia, Mississippi, in extending sewer service to 30 homes.
PPP Loans
Communities Unlimited (CU) made 290 PPP loans totaling over $4 million to childcare centers, water and sewer systems, small-scale farmers and small businesses in nine states.
Building The
Future
Waldron, AR, began working with CU's Community Sustainability Team in 2020. They identified three opportunities in their community: business compassion, a community center, and housing.

READ MORE
Distinction, LLC The Journey Continues
Distinction, LLC has been going strong, and Korey continues to make it a success. His started his new business in the Mississippi River Delta, and he paid off a half-million-dollar small business loan in one year. Korey and his staff develop policies, manage the company resources, create training, and oversee the Job Corps center in Roswell, New Mexico. Their goals for the coming year are to pursue new efforts and develop Distinction Company Academy Training. Korey says faith, hard work, and dedication got him the business of his dreams. He understands the struggles that a small business faces. He is happy that he shared a table with Communities Unlimited CEO Ines Polonius back in 2019 and the business relationship with CU.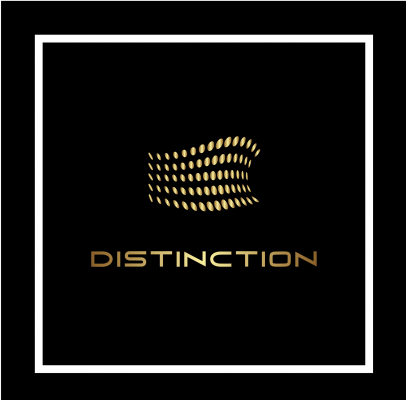 How We Work
Community Sustainability
Communities Unlimited uses a community-based, regional approach to work in rural areas that are striving to find resources and solutions for the problems impacting their businesses, communities, and lives.
We partner with local communities to create vibrant, sustainable local economies by growing community assets. We believe local ownership and investment builds wealth that sticks.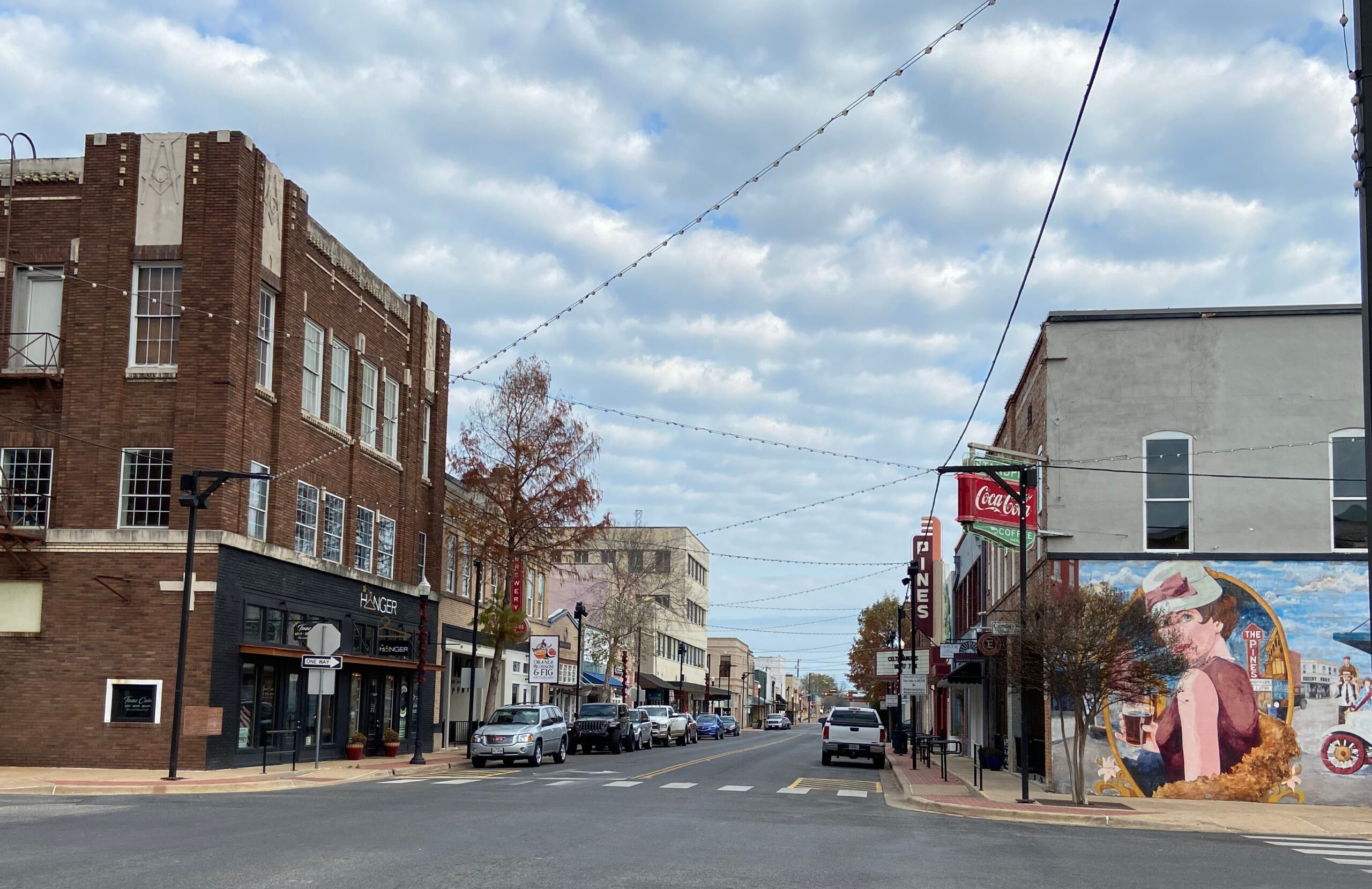 Entrepreneurship
Owning and operating a small business is hard work. Sometimes business owners need assistance. We provide the knowledge you need to build wealth for yourself and future generations. We do so by beginning with a no-cost initial business assessment to identify and prioritize your business needs. Our management consultants work alongside you to implement solutions that work for you and your business.

We provide tools and training for setting systems to manage and improve profitability, prepare for the next phase of your business, build a website, and develop a social media presence. We offer on-demand learning so you can learn at your own pace on your schedule, all with expert support.



Environmental Services
Communities Unlimited's (CU's) environmental services staff works with rural communities to construct, operate and maintain safe drinking water and sanitary wastewater treatment facilities. This is accomplished through technical assistance, training, GIS mapping services, and loans provided by CU and leveraging other state and federal loans and grants.

CU is the southern regional partner of the Rural Community Assistance Partnership, Inc (RCAP). CU serves Alabama, Arkansas, Louisiana, Mississippi, Oklahoma, Tennessee and Texas.
Healthy Foods
The Healthy Foods program works to create a healthy foods economy and educate families about the benefits of fresh, locally grown produce. A healthy foods economy creates new opportunities for small-scale farmers, entrepreneurs, addressing food deserts, and raising the visibility of agriculture and food in the region. We do this by collaborating with organizations in the food systems space, building relationships with farmers, communities and organizations. GHP/GAP certification technical assistance is offered at no cost to farmers interested in pursuing certification.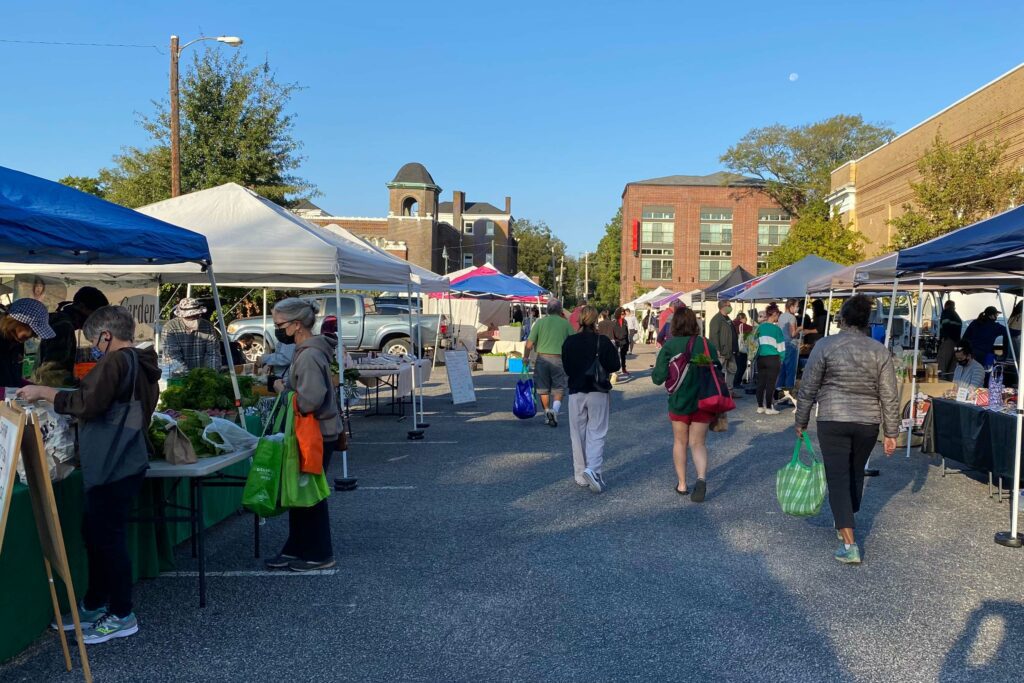 Lending
Communities Unlimited was certified as a Community Development Financial Institution (CDFI) in 2001.

We make loans to small businesses to position them for profitable growth leading to new jobs and local economic development. With loans of $1,000 to $100,000, we fill gaps in small business financing.

We offer financing to rural communities and tribal nations to improve and maintain their drinking water and wastewater systems.

Communities Unlimited received a $1 million grant from Wells Fargo Open for Business Fund to serve diverse small businesses.