Breaking The Cycle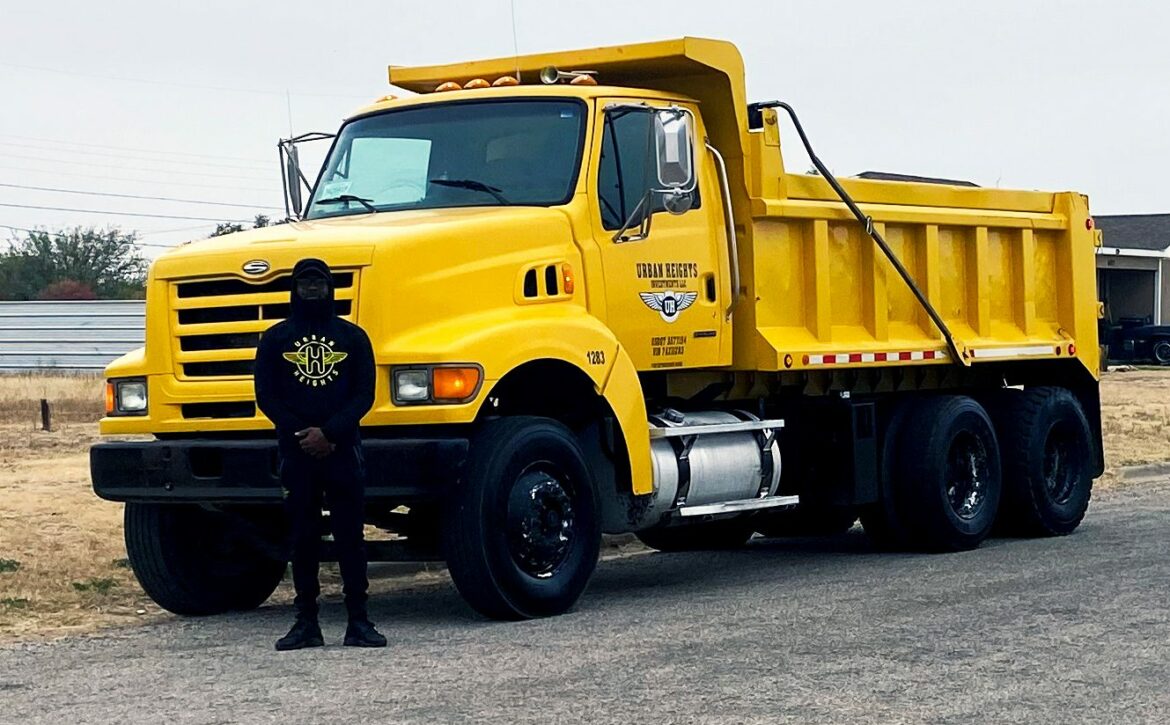 Doshon and Latisha Johnson decided early on that being from the wrong side of the tracks would not stop them from fulfilling their dreams and helping others in the process. They were both born into generational poverty, and both had the drive needed to make things better for themselves and the north side of Amarillo, Texas.
The Johnson's grew up on the city's north side, and both still have family and friends there. It was important to them to reinvest in their community where they still have strong ties. There are only a few Black-owned businesses in Amarillo. 
The Johnson's wanted to build affordable housing so they started a nonprofit. They tried to bring other investors and business owners together to make their dream a reality. They had a commitment from the mayor, the city manager, and the president of Amarillo Community Development, but the money just wasn't there. Then COVID-19 hit, and the project didn't take shape. When plans fell through, one of the business partners told Doshon that he needed to build the dream, one piece at a time. The Johnson's had the pieces together for the project. Still, the business partner explained that the Johnson's had the capacity within themselves to get things done. 
They had the power needed to be the builder and develop the next plan. They may have good resources, but if they didn't have the drive and a plan, then there could be issues. Doshon started thinking, only he and Latisha could decide what was next for them. The Johnson's decided to take a step back and gain momentum. They decided to break it down and figure out how to create more revenue to grow and mold themselves into a business. They wanted to keep themselves going so that he would not lose the momentum of becoming a developer someday. The couple took the advice and decided to start small to see where their ambition and drive could take them. They bought a dump truck, and things took off for them. At this point, they decided to start their own business and create opportunities to change lives by providing a way for others out of generational poverty. This time, the Johnson's did it without a business partner. What better way to prove that they could do it, than show that they could do it on their own.
Doshon shares that deciding to make that change came easy. Still, establishing Urban Heights Investments, LLC., was a challenge and much harder than they anticipated.. The business currently transports construction materials via a bright yellow dump truck. He and Latisha purchased the dump truck on their own and then started reaching out to banks for a small business loan. After going from bank to bank, they decided to reach out to Communities Unlimited. Doshon explains that CU understood him as an individual and provided him and his wife the opportunity to grow themselves, whereas other banks just said no. "CU not only provided the funding for the business but also taught us the knowledge that goes along with owning a company. They taught us how to put a business model together and how to make sure our books are in order." Doshon shared what he said in a conversation with CU's, Entrepreneurship Management Consultant, Katy Parrish, "Everything that CU provided, we would have otherwise gone without, in a traditional loan." 
Doshon said that he and Latisha can now give back to their community by teaching them how to add value to their lives. Doshon shared that many people in Amarillo's north side look to the Johnson's to be a success for the community. He wants Urban Heights, LLC., to be that success. Doshon says that everything requires a team at home. Anything significant that anyone sees in him is the added value of having Latisha and the rest of the people who genuinely support him in his corner. Doshon said that he is the face of the company, but Latisha runs the office. They are a team.
The Johnsons are learning a lot during their journey. They want their friends and family to understand that no matter where you came from or where you start, it does not have to be where you end up. You have to work and put up a fight. Although the journey is not always easy, Doshon and Latisha have a vision for Urban Heights, LLC. They want to leave a legacy to their children and show them how to be present and accountable, create success, and how hard work and dedication can pay off in the long run. They want to grow Urban Heights, LLC into a strong brand that shows their community that things can improve no matter how bad your circumstances.
Urban Heights, LLC has been in business for a year now. Doshon and Latisha are excited about where they came from and what is ahead for them and their business and look forward to being a catalyst for their community as they continue to grow. They recently received a small business loan from Communities Unlimited funded by a grant from the Wells Fargo Open for Business Fund. The Johnson's are purchasing a second truck to expand their business and create more opportunities in Amarillo.