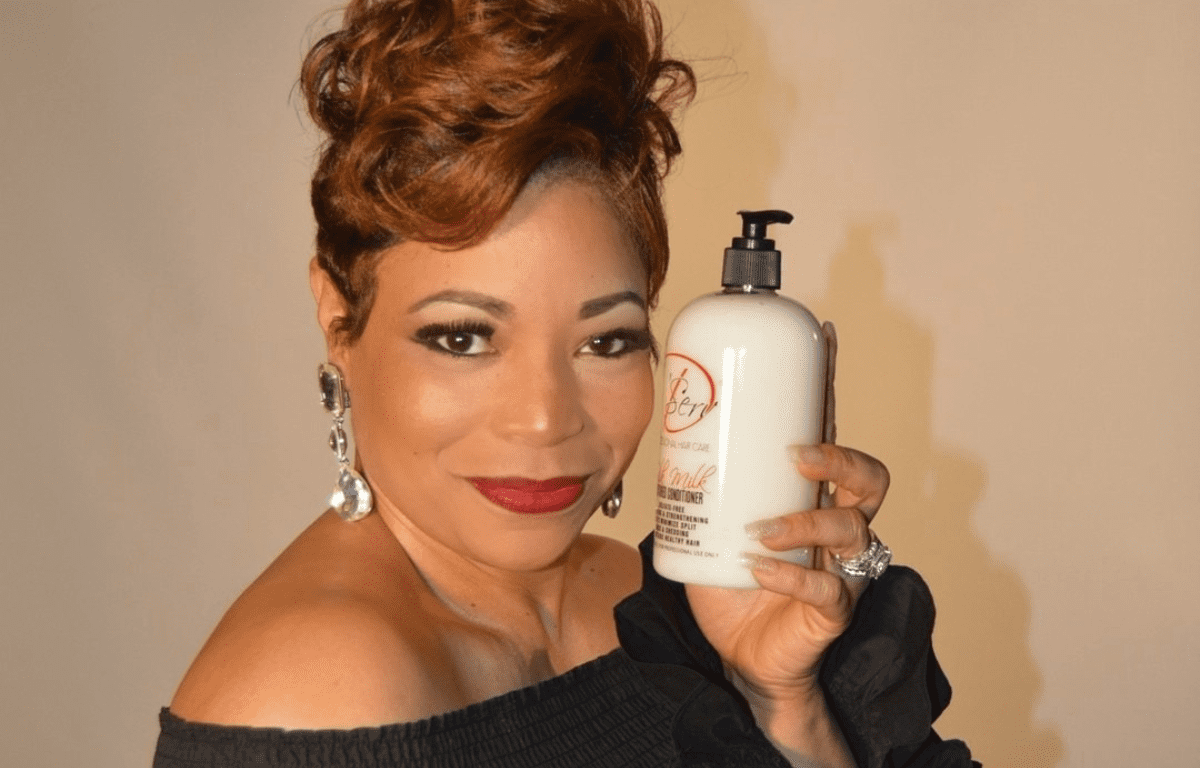 Angela H. Brown is the President and CEO of D'Serv Healthy Hair Care. She has been a cosmetologist for more than 40 years and started D'Serv by utilizing her many years of experience to develop products for her clients dealing with hair loss. She had seen positive results with the products she had created and was ready to get them into salons and stores.
Angela connected with Communities Unlimited (CU) through the Greater Memphis Chamber of Commerce. She worked with CU to develop and execute a comprehensive business plan with financial projections and a marketing strategy, which took her from a concept to a professional product in hand.
She received a small business loan from CU that funded the initial launch of her line. "Without Communities Unlimited, I wouldn't have been able to get all these products out," says Angela, "I would have been unable to make the next move which would be to turn a dream into reality. They have definitely held my hand and given me that platinum service that I actually needed." She quickly learned she had to keep putting herself out there until she was recognized and remembered.
Angela started with four products and tools and has grown the D'Serv line to comprise 15 products and tools. D'Serv growth includes products and tools for men's beards and a variety of hair textures. She has expanded her focus to educating people on how to properly care for their hair texture, whatever it may be. The initial four products started in seven stores and are now in over 20. D'Serv provides a treatment system specializing in thinning, balding, restoration, natural hair, color-treated hair and stresses of all kinds. According to Angela, this treatment system gives instant gratification and eliminates 100% of shedding the same day. She is working with connections to sell D'Serv products in the Caribbean, Tanzania and the United Kingdom.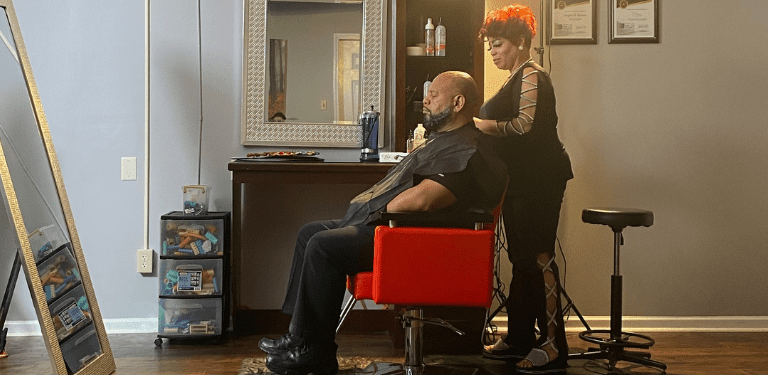 Angela had added what she calls the Performance Assistance Consistency Coaching (PACC) to train salon employees in every aspect of the D'Serv experience. She wants everyone who encounters any business that sells or uses D'Serv to give every customer the full D'Serv experience from beginning to end. The PACC is designed to ensure every aspect of D'Serv is understood, from inventory to how each product works. She plans to take the model and replicate it in the international markets where she intends to sell her products.
In 2023 Angela will hire a digital marketing company to get D'Serv more exposure online. She knows that she has products that work and needs to get them in front of as many people as possible.