NWTN Local Food Network – Serving As A Catalyst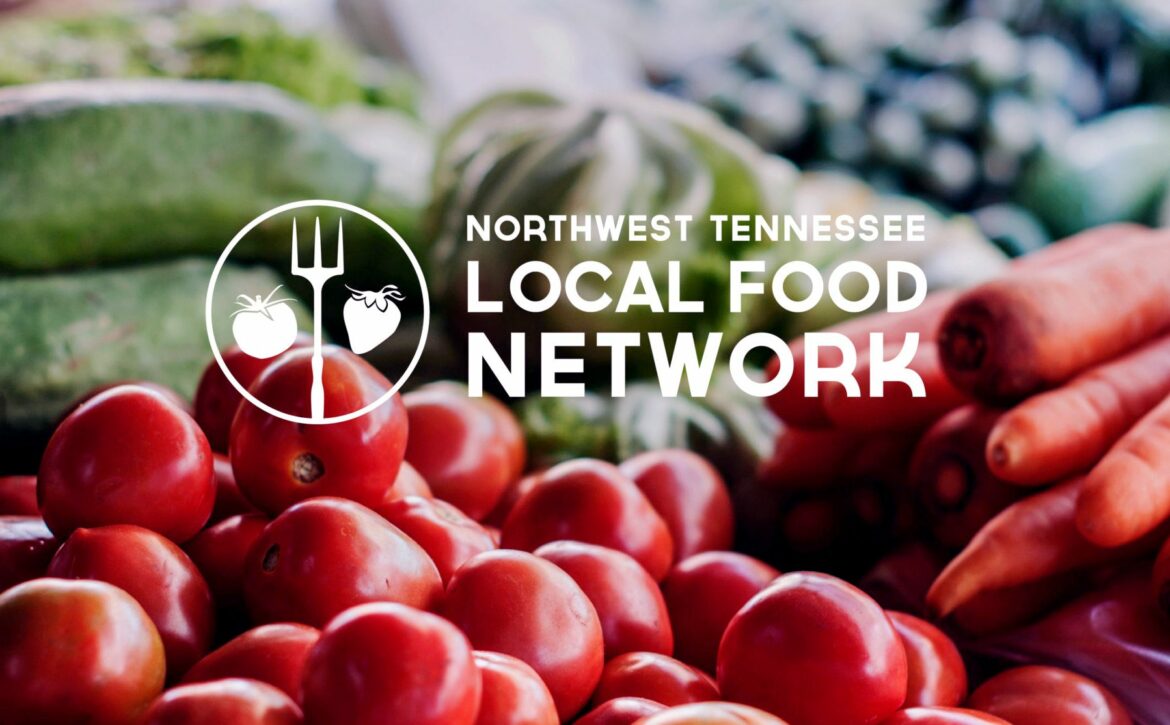 Samantha Goyret was introduced to the natural food world at a very young age. As a child, Samantha's family had a garden, and she enjoyed tasting all the veggies (mainly green beans) that she could find. As she grew older, she realized that her passion wasn't just to snack from the family's garden. It was much more. Her love for locally grown food became her lifestyle.
Before moving to Tennessee, Samantha coordinated various food insecurity projects with the United Way throughout Upstate New York. She currently serves on the Tennessee Environmental Council Board of Directors. Samantha volunteers for an after-school program that teaches children how to grow, harvest and prepare food. She enjoys teaching the children how to cook and share with their family and friends.
In 2013, after she moved to Northwest Tennessee, she started venturing out to local farmer's markets. She soon discovered there were not as many local farmers in the area and no local food system. Samantha and a friend worked together with the City of Martin to create a local food guide. They were able to talk to a few farmers and discovered the need for small-scale farmers.
In 2018, Samantha received her non-profit status and applied for a farm-to-school farming grant. Samantha got involved with a panel discussion to connect local farmers and their products with schools. Communities Unlimited Healthy Foods Coordinator Brenda Williams was part of this panel. Samantha and Brenda discovered that they shared the same passion.
Brenda and Samantha worked together and discussed ideas. The day that everyone had planned to get together for a panel discussion just happened to be the day that COVID-19 shut down schools and in-person meetings. The meetings moved online. Although plans changed, the virtual meeting had good attendance and great discussions. Brenda led the group, and they brainstormed about solving fundamental issues and getting local food into schools and restaurants.
Once Samantha started working with Brenda, Brenda told her that Communities Unlimited was a Paycheck Protection Program (PPP) lender. CU was able to provide some financial relief from the effects of COVID-19. Samantha is so excited about all the connections she has gained just by getting involved with CU.
Samantha's stubbornness and determination led her down the path to start her non-profit, the Northwest Tennessee Local Food Network (NWTNLFN). Whose mission is to bring about a thriving and equitable local food system accessible to all.
The NWTNLFN is a small organization with a big heart and has three tiers of programming, which includes:
Educating the farmer
Educating the public
Educating in between farm and school (K-12)
Samantha wants every kid to have the opportunity to learn where food comes from and educate them about all the work that goes into farming. As they develop taste at a young age, she wants children to know the difference between a tomato from California compared to a tomato that was grown in their backyard.
Samantha understands that not every child will grow up to be a farmer. Still, if they are given the knowledge and resources at a young age, maybe just one person can make an impact.
Samantha loves what she does and hopes through the spread of education, more and more people will eat well and eat local. She wants to continue her journey for the long haul.