New Office, More Opportunities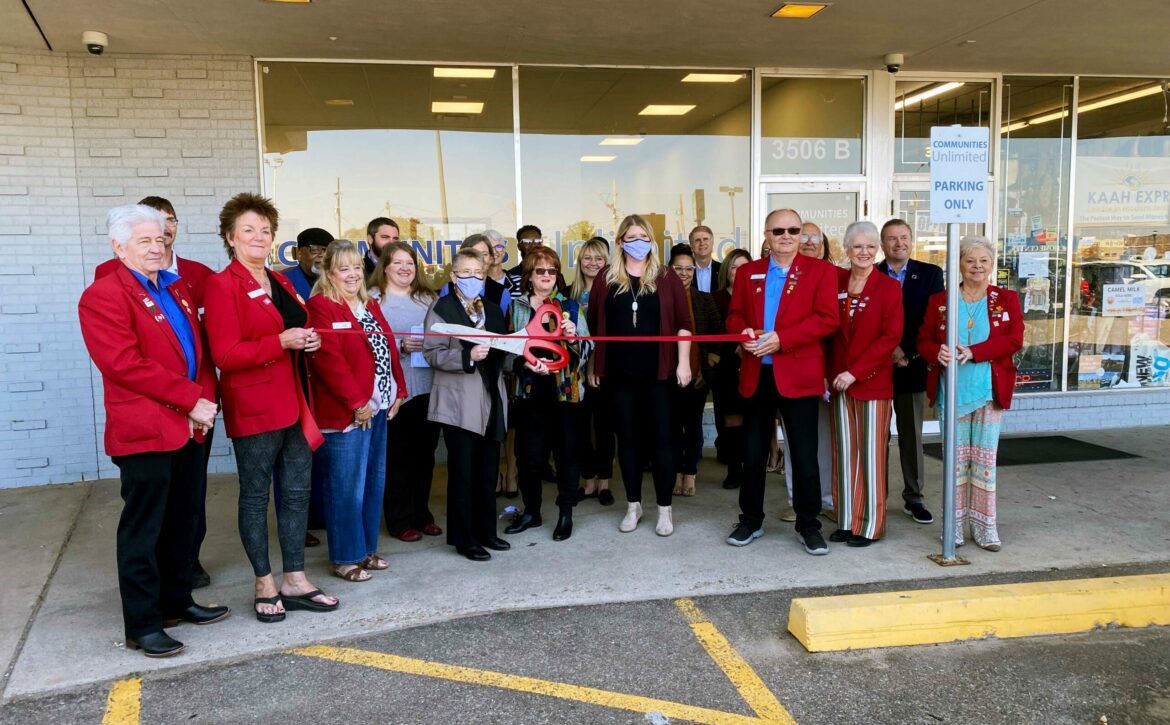 Communities Unlimited believes one of the most effective ways to accomplish our mission is with partners. The Amarillo Area Foundation began asking community organizations what their community needed to thrive. Puff Niegos, local Philanthropist, Linda Crank, a vice president of Happy State Bank, and Clay Stribling, President and CEO, of the Amarillo Area Foundation, were instrumental in bringing Communities Unlimited to the area.
The Amarillo Area Foundation chose to invite Communities Unlimited to open our first office to offer all of our services to Amarillo and the 26 rural counties in the Texas Panhandle. Happy State Bank offered office space they had vacated because they built a full-service bank across the street. Linda compares Communities Unlimited to a drop of water in a pond that ripples outward. CU held a ribbon cutting with the Amarillo Chamber of Commerce, inviting clients, area organizations and banks. Cocina On The Go catered the event, owned and operated by Anna Lisa Ramos, one of Communities Unlimited's first small business clients in Amarillo. The six banks including Happy State Bank, that make up the Amarillo Area Foundation Panhandle Financial Collaborative (PFC) were part of a panel on obtaining capital for small businesses.
We have since announced our partnership with the T.L.L. Temple Foundation Rural Opportunity Catalyst for East Texas Initiative (ROC-ET). The foundation recognized that many people in East Texas could not access life-changing economic opportunities. The rural people in East Texas needed access to a CDFI and small business consulting services. They chose Communities Unlimited and a PeopleFund to fill the gap.
One of Communities Unlimited's first partnerships was the Rural Community Assistance Partnership, Inc. (RCAP). We continue to add new partnerships every year including the Partners for Rural Transformation (PRT) and many others extending our services beyond our seven-state service to be part of building healthy communities, healthy businesses and healthy families.