Dwight Johnson, an entrepreneur from Crossett, Arkansas, has always been passionate about preparing good food. As a kid, he experimented in the kitchen. Dwight continued his hobby, cooking for his family. He usually has his hands deep in meal prep when he isn't working his day job. The only thing that makes him happier than cooking is seeing the smiles on the faces of his loved ones as they enjoy his meals. 
Dwight has worked at his day job for 15 years, but something was missing. At this point in his life, he had hopes and dreams for his family and wanted more for them. He didn't have much saved for the future. Dwight has a 401K, but not much in terms of a good retirement, which was unsettling. Dwight worried about how his family would survive down the road.
The idea of working for himself had always been a dream for Dwight.
He wanted to leave a legacy for his family and give back to the community. He ate at a food truck specializing in seafood in Louisiana one day, and an idea came to him. Dwight remembered standing in a long line to order. After finally making it to the front of the line, ordering, and eating, he thought, "I could do this." He sat down and talked to his family about opening up his own seafood trailer. 
Dwight thought about the idea and what it could mean for him and his family. Dwight and his wife Shante repeatedly talked about the idea, and one discussion led to another. Before Dwight knew it, he came up with his own Cajun recipes. Dwight thought about his Auntie Toyce Newton and how much she loved to cook, so he let her taste his product. Toyce's reaction made Dwight realize that he was on the right track. She said, "Nephew, you have a product." Dwight took this as a sign that his idea was the right one.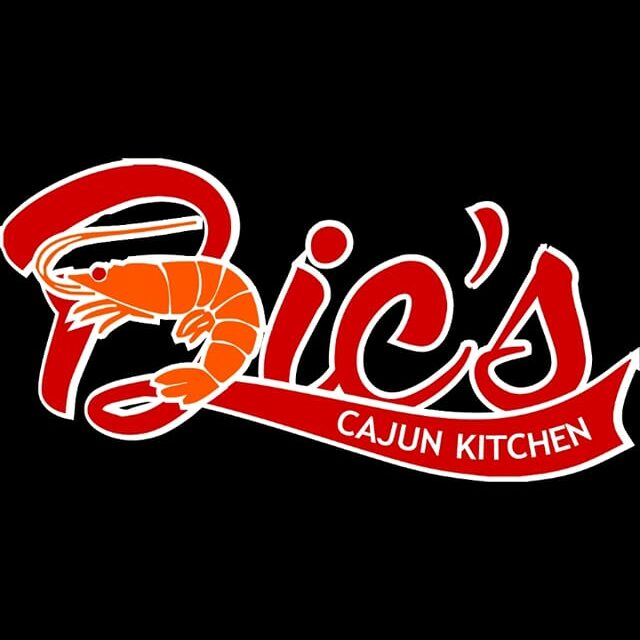 At first, Dwight's business process consisted of making the product, posting pictures through his Facebook page, and selling to friends and family. Before he knew it, word spread, and he was running out of room in his home. Dwight and Shante needed more space to keep up with the orders. His aunt happened to work for a local nonprofit and reached out to Communities Unlimited on Dwight's behalf. 
Dwight and Shante began working with Communities Unlimited's Lending Team. Dwight had already invested in some inventory and equipment for the food trailer. He needed a loan to purchase the trailer and get the business started.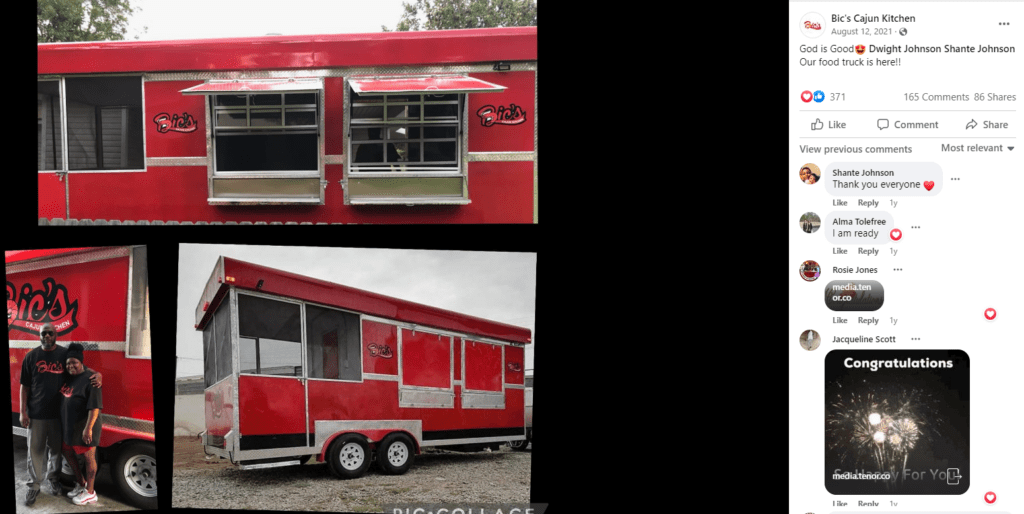 The Johnsons then got introduced to Communities Unlimited's Entrepreneurship Team. They started working with Dale Rutherford, Senior Management Consultant. Dale assisted Dwight and Shante with a business plan, and they prepared for the opening of "Bic's Cajun Kitchen". Dwight used "Bic" as part of the name for the business because it was what his mother called him as a kid. He explained that only she could call him that, but he is more than honored to use it in his legacy. 
Bic's Cajun Kitchen has a prime spot in an open area on Main Street in Crossett, Arkansas. The end of the lot has a stage that will hold live music events. Dwight's business is booming with a lot of repeat customers. His business consists of pre-orders and walk-ups on Thursdays, Fridays, and Saturdays. Once he had a plan, Dwight's dream became reality quickly, and he held to his promise to give back. Dwight had an opportunity to do a seafood spread for a "Make-A-Wish" patient and her family.
Dwight's vision is now in full force, and he has plans to grow the business. Bic's Cajun Kitchen participated in its first public event, Christmas in Crossett.
He is grateful for Communities Unlimited and the work the lending team and Dale did to assist him in his dream of creating a legacy for his family.